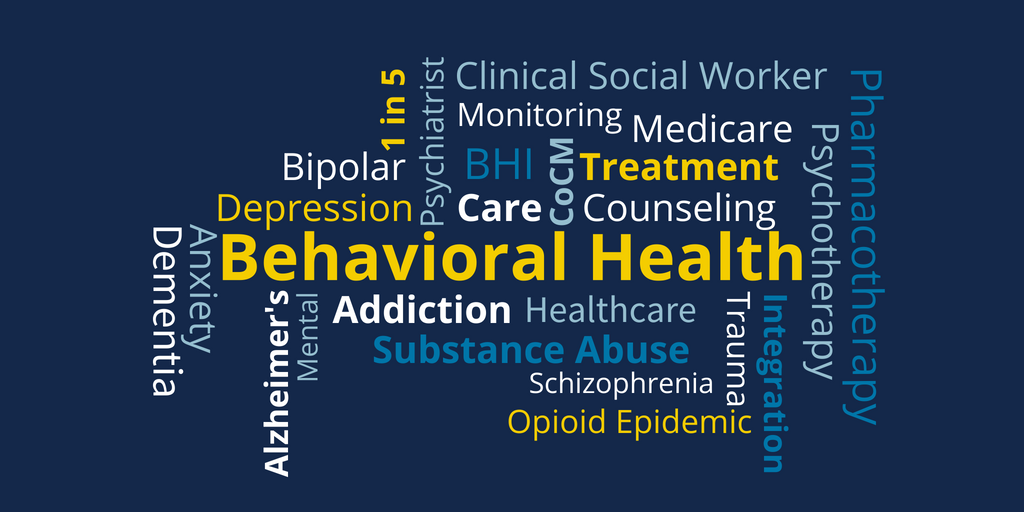 TCD Medical and Behavioral Health Integration:
An estimated one third of patients being treated by a primary care doctor are also suffering from a mental health condition or substance abuse disorder. Primary care doctors may feel overwhelmed, or that their practice is not equipped to handle such specialized care. However, due to limited access issues, it may take three to sixth months to make an appointment with a behavioral health specialist. A partner of Avicenna, the Amherst-based TCD Medical, has created a solution to this issue and offers a bridge in care between specialists and patients with a mental health condition or substance abuse disorder. A behavioral care specialist follows up monthly with the patient and updates the primary care doctor on appropriate treatment or the patient's condition. TCD Nursing Director Katie Budzinski says, "We follow up monthly but we also have a number that they can call and talk to us. So every month we're updating the primary care and we kind of link all of that together. Not only for safety reasons but also just to have the support for these patients - it's crucial."
TCD Medical's care team, which is comprised of nurses, social workers, and psychiatric consultants, works with the primary care doctor. They become an extension of the primary care practice team through their physical presence and direct connection into the practice's electronic health record (EHR). The objective of the firm is to improve the care metrics of the practice while reducing the total cost of care. Patients covered by health insurance or Medicare are eligible to receive the behavioral care services provided by TCD Medical.
Behavioral Health Integration Program:
Behavioral health integration (BHI) was added to Medicare's care management programs in January 2017, reimbursing physicians and non-physicians for BHI services provided to patients with a mental, behavioral, psychiatric condition or substance abuse disorder. Since the introduction of BHI, Medicare has continued to update the program to improve the outcomes of the millions of Americans living with a mental health disorders.
Medicare's behavioral health program makes payments to physicians and non-physician practitioners for BHI services furnished to beneficiaries over a specified calendar month period. The model consists of behavioral services that are categorized into the psychiatric collaborative care model (CoCM) and general BHI. The CPT codes associated with this program create new reimbursement opportunities for those care providers furnishing behavioral health services, with the goal of providing a higher quality of care for those living with mental health disorders.

Summary:
Millions of Americans are living with a mental health or substance abuse disorder, however, many have limited access to the care they need. Companies specializing in behavioral care integration, such as TCD Medical, aim to make this type of care more accessible to patients. Interested in learning more about the bridge in care provided by TCD Medical? Check out this video about the patient care connection that TCD Medical provides or contact us today.