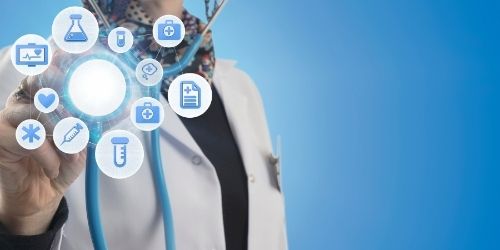 Improving the diagnostic process is a quality and safety priority. With the digitization of health records and rapid expansion of health data, the cognitive demand on the diagnostician has increased. The use of artificial intelligence (AI) to assist human cognition has the potential to reduce this demand and associated diagnostic errors.
Following months of fierce advocacy led by the AMA and other physician organizations, Congress acted this week to address the combined 9.75% in Medicare physician payment cuts, which amounted to a physician payment cliff and were set to take effect Jan. 1, 2022. President Biden is expected to sign the bill into law.
The Cambrian explosion refers to an intense burst of growth in life forms on earth during a relatively short time in the Cambrian period, over 500 million years ago. Today, we are witnessing a similar explosion in digital health solutions.
The Centers for Medicare & Medicaid Services (CMS) released a new monthly National Marketplace Open Enrollment report shows that, so far, nearly 4.6 million Americans have signed up for 2022 health coverage through HealthCare.gov and State-based Marketplaces since the start of the 2022 Open Enrollment Period on November 1.