Our Leadership Team
Erdwing Coronado, CEO and Co-Founder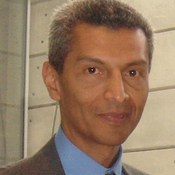 Erdwing Coronado leads Avicenna Medical as the company's CEO and Co-Founder. He has extensive experience in healthcare information technology and has held senior IT management positions during his 20+ years with the University of Michigan. Prior to Avicenna, he successfully led a software venture through expansion and acquisition by a Fortune 500 company. His unique blend of entrepreneurial background, executive management and strategic vision guides the company's overall growth and success. Erdwing holds an MBA from the University of Michigan as well as Bachelor's degrees in Computer Science and Electrical Engineering.
Yehuda Bechar, VP Product Development and Co-Founder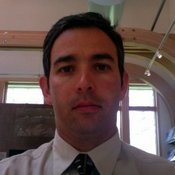 Yehuda Bechar oversees Avicenna's product development, technical services and quality assurance operations. He most recently led the development and release of Avicenna's cloud-based care coordination application; a solution specifically tailored to the needs of Care Coordination and Chronic Care Management Service Providers. Yehuda has over 22 years of experience in the IT industry, with 14 years dedicated to the development and implementation of large-scale healthcare IT solutions. He was instrumental in the design, development and rollout of Avicenna's clinical disease management solution within the University of Michigan Health System. Yehuda holds an MBA from the University of Michigan as well as a Bachelor's degree in Systems Engineering.
Khaled El-Safty, Chief Technical Officer and Co-Founder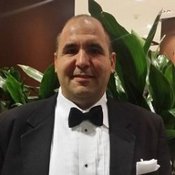 As CTO, Khaled oversees the strategy at Avicenna that drives technology innovation and growth for the company. He has 20 years of experience in the IT industry with 14 of those years in healthcare IT. He has an extensive background in healthcare information systems planning, development, systems integration and software implementations. He holds two Master's degrees, in Information Systems and in Economics, as well as a Bachelor's degree in Business Administration. His diverse background in business, technology and healthcare has been key to helping Avicenna identify new market opportunities, grow in new directions and meet the needs of current and future customers.
Frank Pelosi, Jr., MD, FACC, VP - Chief Medical Officer and Co-Founder
Dr. Pelosi is an Assistant Professor of Medicine and Director of the Cardiac Electrophysiology Fellowship Program at the University of Michigan Health System. From 2002 to 2006, he served as Associate Director then Director of the Clinical Cardiac Electrophysiology Laboratory at the University of Michigan Health System. Dr. Pelosi is a national expert in cardiovascular disease and cardiac electrophysiology and has authored or coauthored over 100 manuscripts in peer-reviewed journals and is a reviewer for several national and international medical journals. He has served on national committees in the area of cardiovascular disease and is a Fellow of the American College of Cardiology.